"We at General Building Maintenance are committed to providing our customers with consistent, quality services, which are recognized as contributing factors towards the operational successes of our customers' organizations. We will continuously strive to improve our processes through customer input, workforce development, and self-evaluation. With these commitments, we will seek to develop, maintain, and enhance our recognition in the building service industry as an invaluable partner, thereby leading to growth opportunities and an improved marketplace position."
General Building Maintenance was founded in 1983 with the understanding that our company's success would depend upon our ability to produce a consistently high quality product day-in and day-out. We provide complete Janitorial and Handyman services. Currently, we are servicing over 60 million square feet at facility and office space throughout the United States.
Sunny K. Park, CEJ (chief executive janitor)

Sunny K. Park, the CEJ of General Building Maintenance, founded GBM in 1983. Under motto "Zero Defects is Our Goal," and with devotions of hard-working cleaning professionals, and with satisfied clients support, GBM became one of top private commercial cleaning service providers in the United States. GBM was awarded as one of Fastest Growing Companies in Atlanta, and recognized by numerous clients and professional organizations with awards for efforts to deliver quality services proactively during last 31 years.
Sunny, Atlanta Business Hall of Fame laureate and 2000 USO Patriot Medal recipient, is a naturalized U.S. citizen. Sunny is former Vice Chairman of The Georgia Port Authority. He has been named One of the Most Influential Atlantans in multiple years. Sunny is putting major efforts to mentoring high school dropout national level since 1998.
E-mail: spark@gbmweb.com
Professional:
· CEO, General Building Maintenance, Inc., facility service provider
· CEO, Hepatech Cleanroom Cleaning Services, Inc.
Nonprofit Organizations:
Member, International Facility Managers Association (IFMA)
Member, Building Owners and Managers Association (BOMA)
Member, Building Service Contractors Association International (BSCAI)
Founder, Good Neighboring Foundation
Board of Trustee member, Berry College
Former Board Member, UNICEF-USA Southeast
Emeritus Board Member, Junior Achievement of Georgia
Member, Carter Center Board of Councilors
Board Member, PBA-Public TV/Radio Atlanta
Advisory Board member, Emory University
Advisory Board, Kennesaw State University
Former Vice Chairman, Georgia Ports Authority
Former commissioner, The White House Advisory Commission
Former chairman, National Korean American Federation
Awards:
Business Person of the Year Award by Atlanta Chamber of Commerce
Laureate, Atlanta Business Hall of Fame 2002
Americanism Medal by The Daughters of American Revolution 2005
Patrick Henry Award by the National Guards Association 2003
People's Merit by the Republic of Korea 1991
Twice Awarded by the President of Republic of Korea for Community Services
Lifetime Achievement Award by the National Youth Foundation 2007
VanLandingham Commitment to Economic Education Award 2008
Education:
Indiana University Purdue University at Indianapolis
Kellogg School of Management
Dan Powell | President
Dan Powell is responsible for leading GBM's sales & marketing, financial & operational and, most importantly, delivering the Customer Experience across GBM's geographic footprint. Dan is committed to providing comprehensive janitorial services to GBM's customers across more than 25 metro markets.  Janitorial services that consist of first-class cleaning at a competitive price. Providing this 'best value' combination between price and quality has resulted in GBM's continual customer growth for the past 34 years.
Dan has over 25 years of experience in leading field service organizations. Dan's roots are in service. He grew up in a family business much like GBM. Dan worked for Powell Moving for 10 years and the moving company that his father started is still thriving 55 years later. Dan understands the importance of delivering world class customer service on a daily basis.
Professional:
• CEO, 3SI Security Systems
• COO, Power ProTech
• VP North America, ADT Security
• Region President, Windstream
• Region President, Alltel
• VP Investor Relations, Alltel
• VP Marketing, Sprint
• Senior Consultant, Accenture
Education:
Bachelor of Arts, Economics and Management, Albion College
Masters of Business Administration, Marketing and Finance, University of Michigan
Executive Education, Harvard Business School and University of Michigan
Joe Woodson | Senior Vice President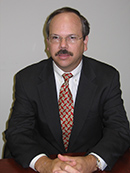 Joe Woodson is a highly respected and trusted cleaning industry executive. Joe has over 30 years combined experience in the janitorial service and property management business. This vast experience ranges from being a President of a regional janitorial company, Vice-President of Marketing and Business Development for a national company, Executive Vice-President of a regional janitorial company and Building Manager of a national property management company. He has a thorough knowledge of all aspects of the janitorial industry and understands the importance of delivering world-class customer service.
Joe is committed to providing exceptional commercial cleaning services to new and existing clients which has led to numerous long-term relationships. Joe is responsible for overall growth of GBM by satisfying and retaining current clients as well as developing new business. Joe, a former property manager for a national asset management firm, understands and is ready to satisfy property managers in a timely, proactive manner.
Joe earned a Bachelor of Science in Mechanical Engineering from the Southern Institute of Technology.
Save
Save
Save
Save
Save
Save
Save
Save